About Us
At Bilin, we believe that in competitive environments it's vital that you give your sales and marketing teams every advantage. We are on a mission to transform data into intelligence using predictive analytics powered by AI, which you can use to fuel revenue growth.
We have built our company to function as an extension of your team, and we are ready to show you how that approach can impact your Sales and Marketing strategies.
AI is the future! Let us show the way.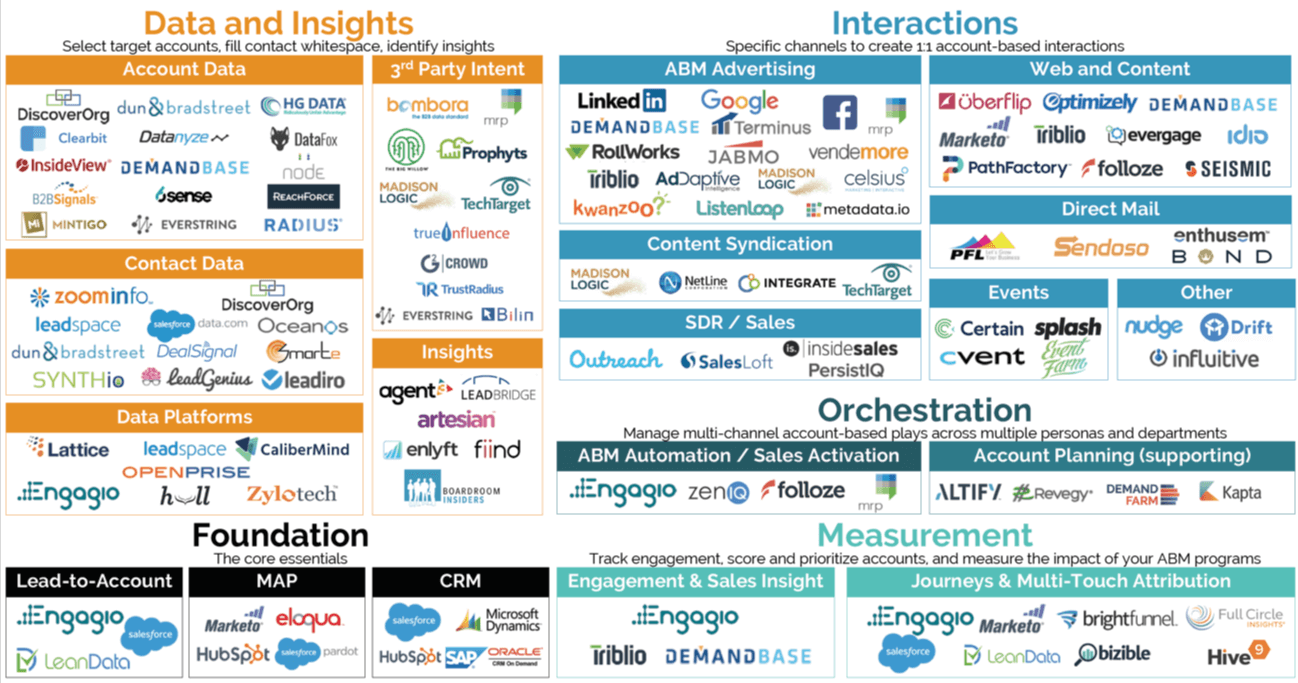 Introducing Engagio's All New ABM Market Map
ABM Market Leaders by Engagio
Bilin has made Engagio's list of ABM marketing leaders, 3rd Party Intent Category.
Our intent insights will allow your company to target an ABM strategy towards organizations that are actively looking for your products and services.  Find more clients and do it faster with insights powered by Bilin.
Management Team
A passionate technologist and entrepreneur, Lin has been at the forefront of innovation. Before founding Bilin, Lin was the VP of Global Partnership at Digilant and he oversaw Digilant's trading strategy as well as partnerships with exchanges, media and data providers across the global. He also led the development of Digilant's key products including data management platform, analytics and algorithm for audience targeting.
Previously Lin worked at Publicis Groupe's Vivaki Nerve Center, where he led the development of cutting-edge data solutions as well as an analytics platform for digital agencies across Publicis. Prior to digital advertising, Lin held various senior product management and marketing leadership positions at EMC and Lucent Technologies.
Lin holds a Ph.D. in Physics from the University of Chicago and an MBA from Harvard.
A machine learning expert and big data scientist, Jason leads the development of Bilin's core technology platform and its many unique and cutting-edge functions. Jason was previously the Chief Scientist at Digilant, where he led the development of one of industry's earliest DSPs.
He designed the big data platform and various optimization and contextual targeting technologies. Prior to Digilant, Jason was an engineer architect at Ask.com, where he developed search technology based on human thinking pattern and simulation.
Jason holds a Ph.D in Computer Science specialized in Machine Learning from Rutgers University.
Before co-founding Bilin Diana held various senior management roles in corporate finance, sales and marketing at EMC and Sonus Networks. Previously she was a management consultant with PwC and had extensive experience advising fortune 500 companies. She also held executive position in strategy and business development for TD Ameritrade.
Diana holds an M.B.A. from Harvard and she also holds undergraduate and graduate degrees in Economics.
Nathan is a problem solver who works with marketing and sales leaders to create winning strategies for business development, marketing, sales training, and process development.
He knows that people are the most important component of strong organizations. To achieve success, organizations need to empower their teams through training, clear communication, and transparency. To win, create a culture of purpose.
He has worked for industry leading companies like Skillsoft, Comcast, Att/YP, and Pryor Learning to support fortune 500 companies, government agencies, and major universities.
Nathan holds a BA in Political Science/History from King University.
Careers
Data Scientist
Engineering
Boston, United States
Data Scientist
Engineering
Wuhan, China
Product Manager
Engineering
Wuhan, China
Content Marketing Manager
Sales and Marketing
Boston, United States
Business Development Representative
Sales and Marketing
Boston, United States
Customer Success Manager
Customer Success
Boston, United States
Join Us Now
Feel free to send us a message!
We're always looking for smart hard-working peolpe to join our team.
hr@bilintechnology.com